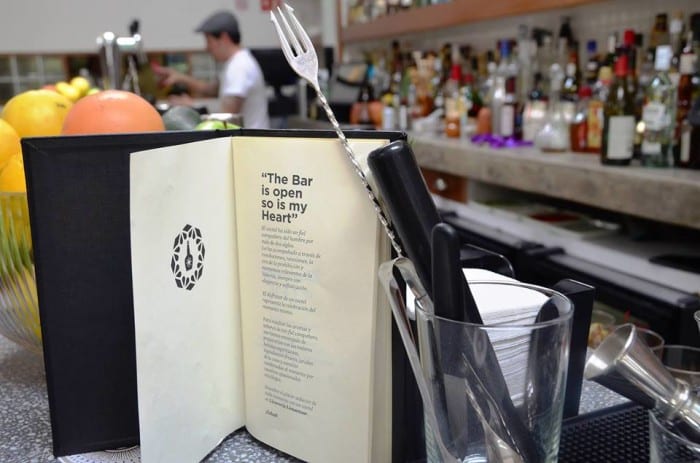 Imagine if you will; there are no time complications, monetary issues, or work visas necessary…outside of Canada, what is one bar that you would love to work behind?
Carolyn Yu
A year ago, I went back to Hong Kong to celebrate Chinese New Year with my family after a 13 year absence. There were seven entire days devoted to just visiting extended family members I hadn't seen in much longer than that, so it soon become a little overwhelming. Thankfully, a friend of mine is a big food and drink nerd like me, and she took me to a hidden bar called 001 in the Soho district. It resembled one of my favorite bars in Vancouver that I visit often, so it put me at ease. 001 is a classic 1920's style New York underground speakeasy. There is no signage; only a dimly lit doorbell by a door that looks like it leads to a broom closet indicating that this places exists. Their cocktail list and food menu are well thought out and they have an impressive whisk(e)y and scotch list. The room is warm and inviting, filled with plush leather and solid wood. Working and living in Hong Kong would be incredible, as the people, religion, art, music, tradition, food and drink all seem new and familiar to me at the same time. The nightlife is unbelievable; the darker and later it gets, the more alive and boisterous the city becomes. Everything is available to you at any time. I love Vancouver deeply, but if I were booted from this good country, "the motherland" is where I'd love to check out.
Buck Friend
It would be great to work at the likes of Avairy, Death & Co or Artesian etc, but to be honest I'd be very happy working in some nondescript bar somewhere in the world overlooking an amazing beach, where guest bartenders and friends drop in every now and then and we just have a blast, making the drinks that people want.
Sean Mcguigan
The Dead Rabbit in New York City. I attended a pop-up shop that the owners Jack McGarry and Sean Muldoon hosted in Victoria last year. I was so impressed with the depth and coherence of their vision for that place, which seamlessly blended their own Irish heritage and the history of 19th Century New York. Their last two cocktail programs have been among the most ambitious, creative, and extensive in the world. Yet they manage to do all this without even a hint of pretentiousness. It's still a place where you could happily just have a beer and a shot. Plus, I love New York City.
Alex Black
Given the chance I'd work alongside Hidetsugu Ueno at Bar High Five. The style and bar culture over in Japan is so vastly different than anywhere else in the world. Ueno-San's a master of technique-driven bartending and makes no apologies for the amount of time and effort that goes into every drink; I couldn't think of someone who would be as challenging to work alongside and to learn from.
-February, 2015