By Julia Diakow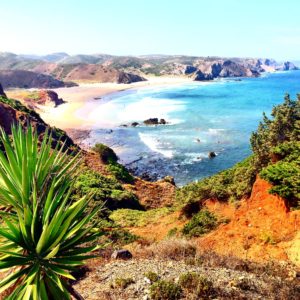 The Algarve is the glistening home to some of Portugal's most tranquil and exquisite beaches.  Turquoise blue water as far as the eye can see, accompanied by the faint scent of sea air and salt cod gleaming in the sun. The coast may be a tangle of tourists yet there still remains some echoing remnants of old school Portuguese flair.
Sailors, with weathered faces, like a canvas of scars and sun aged wrinkles beckon to tell their ancient tales. The landscape will encase you with palettes of blues and greens never experienced before.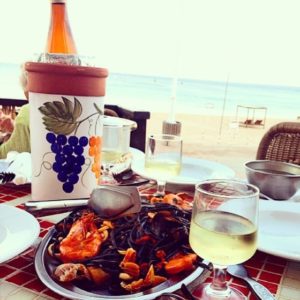 Enjoy an afternoon of bartering at the local markets while filling up on grilled sardines and octopus. Warm summer nights on the beach spent adopting feral kittens and drinking Super Bock by the crashing waves.
Days are spent exploring ancient vistas and churches overlooking cork groves, sand and sea. Each passing village showcasing their own unique specialty in both spirit and sustenance.
Having spent many weeks in Portugal on a recent trip to Europe, I was able to experience all the many amazing facets of this country.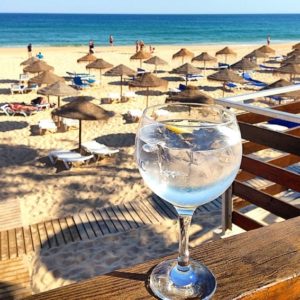 My advice for traveling here is to live simply, as the locals do. Give in to excess; drink Port and Tonic, sip Ginja (sour cherry liqueur) and Vinho Verde (young "green" wine), stuff yourself with Pastel de nata (creamy egg pastry) and all the incredible spoils of the ocean. Agua na boca, meaning "mouth-watering" was created while drinking at the overly trendy restaurant of the very same name in Salema.
Agua na boca
45 ml The 86 Co. Tequila Cabeza
*20 ml strawberry infused White Port
15 ml Aperol
*Infuse 1/4 cup of strawberries into 1 cup of White Port
Combine all ingredients and stir over ice until chilled, strain over rocks and garnish with an orange wheel
-September, 2015