[fusion_builder_container hundred_percent="no" equal_height_columns="no" menu_anchor="" hide_on_mobile="small-visibility,medium-visibility,large-visibility" class="" id="" background_color="" background_image="" background_position="center center" background_repeat="no-repeat" fade="no" background_parallax="none" parallax_speed="0.3″ video_mp4="" video_webm="" video_ogv="" video_url="" video_aspect_ratio="16:9″ video_loop="yes" video_mute="yes" overlay_color="" video_preview_image="" border_size="" border_color="" border_style="solid" padding_top="" padding_bottom="" padding_left="" padding_right=""][fusion_builder_row][fusion_builder_column type="1_1″ layout="1_1″ background_position="left top" background_color="" border_size="" border_color="" border_style="solid" border_position="all" spacing="yes" background_image="" background_repeat="no-repeat" padding_top="" padding_right="" padding_bottom="" padding_left="" margin_top="0px" margin_bottom="0px" class="" id="" animation_type="" animation_speed="0.3″ animation_direction="left" hide_on_mobile="small-visibility,medium-visibility,large-visibility" center_content="no" last="no" min_height="" hover_type="none" link=""][fusion_text]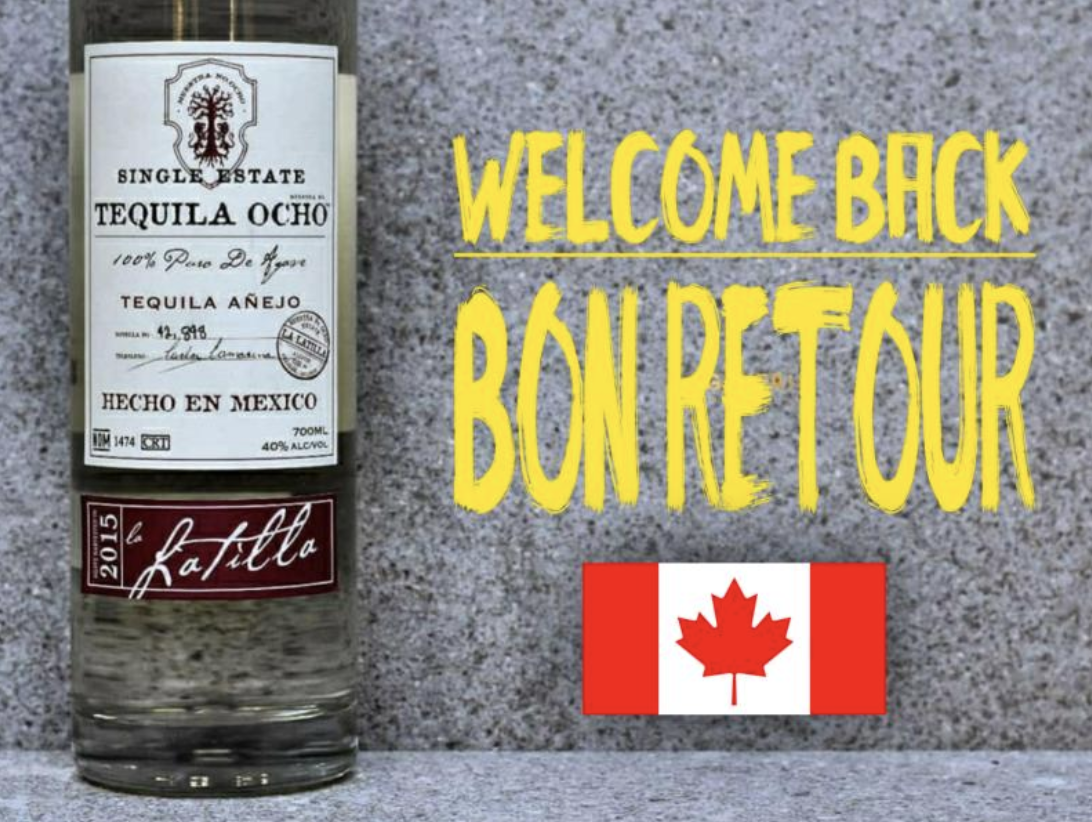 It is with utmost joy and jubilation that we announce that Tequila Ocho is BACK in Canada baby! Our team at Sovereign Canada is thrilled to work with the Camarena & Estes families to bring such extremely high-quality estate bottlings to thirsty agave lovers in Canada. We all share so many of the same values in this industry, and now we can share these incredible expressions with all of you ??❤️
The i's are dotted, the t's are crossed, and all the SKUs have been successfully landed and activated!
There are still some regional restrictions to deal with, but please don't hesitate to reach out should anyone, anywhere have any ordering questions.
For more information about Tequila Ocho – Visit the brand page here.
**Pour toute demande au Québec, veuillez contacter notre agence sœur, Molly Pitcher
[/fusion_text][/fusion_builder_column][/fusion_builder_row][/fusion_builder_container]