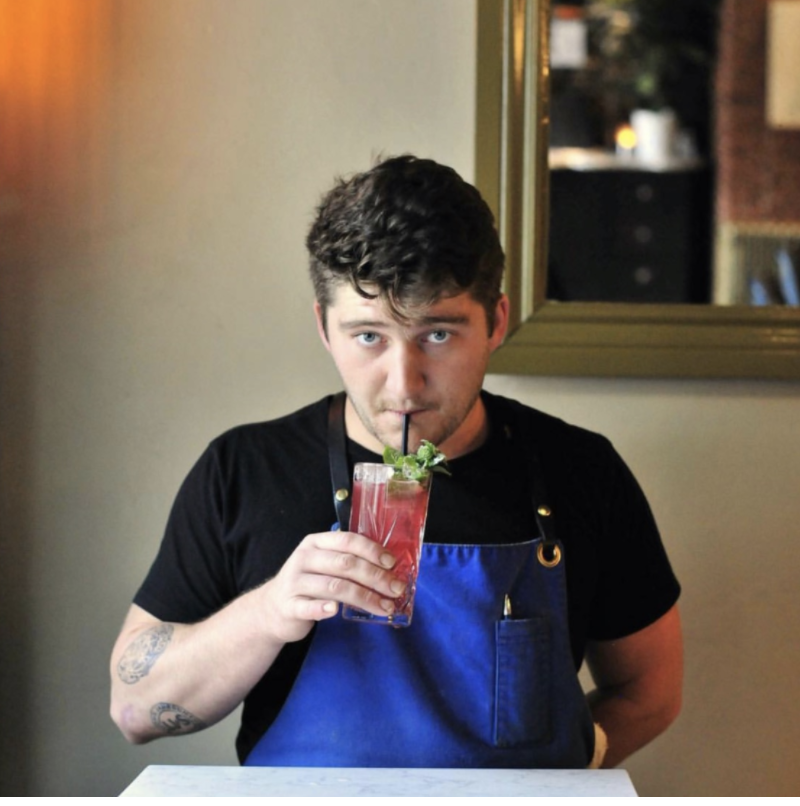 Hailing from Halifax, Nova Scotia, you will find our Sovereign feature, Andrew Keyes, formerly of Lot Six Bar. Recently taking a step back from full time bartending to explore other positions within the industry, Andrew has been a key (no pun intended) component to the fantastic people responsible for making the cocktail culture as outstanding as it is on the East Coast of Canada.
Keyes joined the industry with a "how you got started in the 'biz'" story just about as great as we've ever heard. A young Keyes was a busboy at Datsun Restaurant in Ottawa, when a fellow bartender cut his hand during service, allowing him to rise to the occasion and take over for the rest of the shift. Immediately hooked on hospitality, Andrew dropped out of school the next day and became a full-time bartender.
With plenty of room for experimentation working at Lot Six, he and the team there built cocktail lists based around the four seasons, giving them a chance to play with all the different flavours that come in with produce. His current favourites to work with – parsnip and sage!
We as Canadians know that winters on the East Coast can be long and arduous, making them count down the months till spring and summer. Andrew's go-to cocktail at this time is a refreshing daiquiri. The cocktails he makes for his friends at get-togethers – big batches of blended rum drinks and a steady supply of Fernet. Because who doesn't love Fernet?
Keyes was also the runner-up to the Maritime regionals of the Avuá Cachaça Ticket To Tiki Cocktail Competition. Well done! Thanks, Andrew, for all your support.